Speedy Autoglass® Repair Guarantee
Speedy Autoglass® offer a Lifetime guarantee on rock-chip and crack repairs. If the repair fails, Speedy Autoglass® technician will re-repair at no cost. If the repair is no longer repairable and the windscreen is required to be replaced, Speedy Autoglass® will deduct the cost of the failed repair from the retail price of a new windscreen supplied and fitted by Speedy Autoglass® technician.
This guarantee is only valid at Speedy Autoglass® and must be accompanied by a Speedy Autoglass® receipt to be valid. The vehicle must be presented to a Speedy Autoglass® outlet or Mobile Service technician and booking is required for claim to be resolved.
Speedy Autoglass® Repairs comply to Australian Standards AS2366.1.1999
Speedy Autoglass® Windscreen Replacement Guarantee
Speedy Autoglass® Replacement guarantee covers you against, faulty Workmanship and water leaks resulting from glass replacement.
This guarantee does not cover body defects, rust, UV damaged trims, panels and mould's or faulty rubber seals.
All replacements are carried out to manufactures specifications and glass is covered by manufacturer's warranty.
Vehicle fitted with Camera must be re-calibrated for this guarantee to be valid. Speedy Autoglass® do not guarantee calibration by dealer manufacturer and are not liable for vehicle whilst in the dealer care.
A Speedy Autoglass® receipt must be accompanied by the claim for guarantee to be valid.
Speedy Autoglass® technicians will advise safe drive away times for the vehicle windscreen replacement and if this is not adhered to it voids this guarantee. Replacement guarantee is non-transferable.
Speedy Autoglass® may use Genuine Glass or parts produced by various manufacturers. All parts come with manufactures guarantee and this may vary from dealer to dealer. Refer to your dealer manufacturer for Manufactures guarantee and remedy.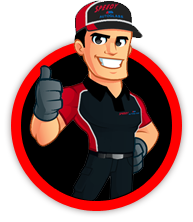 Speedy Autoglass Provide a Lifetime guarantee Glass repairs.