INSURANCE CLAIMS – WINDSCREEN-GLASS-CLAIM

What if I have Insurance?
If you have full comprehensive insurance, we can assess your policy and you may be entitled to a
FREE windscreen or window glass on your car insurance.
You may have to pay a minimal excess and claims usually can be lodged online in under 15 minutes.
Simply follow these steps below and let Speedy Autoglass® be your preferred repairer.
STEP 1:
Lodge a windscreen Claim on your Comprehensive Vehicle Insurance Policy with Speedy®
by completing this on-line form or calling our Hotline
STEP 2:
Book an appointment for Repair with SPEEDY Autoglass®
and pay any EXCESS TO Speedy Autoglass® if your Insurer requires an excess payment.
STEP 3:
Attend your appointment and have your Comprehensive Insurance Policy cover the cost.
What if I don't Have Insurance?
If you don't have Glass cover on your Insurance premium you may still be able to claim,
Ask us how by calling 1800 138 007.
If you don't have Insurance, we have a range of options to suit every budget and situation,
we have Afterpay available and discounted options.
Simply lodge a Quick-Quote and explain in the message your situation.
Speedy Autoglass® is an approved Insurance repairer and is a signatory of the
MOTOR VEHICLE INSURANCE AND REPAIR INDUSTRY CODE OF CONDUCT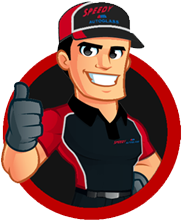 This is far and away the absolute BEST windscreen repair/replacement service I've dealt with in almost 50 years of motoring. The people are genuine, the prices are genuine and it's really a place you can trust. You'd be crazy not to call them before making a decision to buy elsewhere! Baz

Baz Hollis
Local Guide
Great job on installing a windscreen on my van's cargo door and at a very good price. Dean was friendly, helpful and professional. Would highly recommend this company to anyone.

Daniel M
Local Guide
Great service and excellent pricing. Friendly staff and very helpful. Will go back again. Love your work.

Steve Rauschenbach
Good timely service, quality job, cleaned and sealed correctly and great price! Nice job speedy! Like

jason williams
Local Guide
So helpful people, the best prices and awesome service! Can totally recommend as we called ALL Glas mechanics in Brisbane and they where so unhelpful or didn't have the pieces or just been very very pricey. But speedy had everything so we even drove with a broken back window 70 km to them to fix it, they even where waiting for us since we had a real emergency. Seriously the best people in the area of 100 km around. We are so thankful!

Kimi Colorful
Thank you so much to the guys at Speedy! After having my front window smashed in by some low lives, I called around to get quotes and you guys were by far the cheapest! Thank you for taking the headache out of getting it replaced! Would 100% recommend to anyone!

Charlotte Parkinson
Great Service! Arrived right on time and did a fantastic job !! Very friendly and courteous technician. !!

petercross1971
What a terrific company, prompt in their reply, even on a Sunday! Great price and very professional job, came to our house, too easy. Thanks guys. Restored my faith that customer service is alive and well - at least at Speedy auto glass.

Deborah Dyer
Great service, they came to my residence change my windscreen. Well recommended.

Renan Jacopetti
Local Guide
I am the owner/operator of A2B Shuttle. I highly recommend Speedy Auto Glass for their efficient and quick service. I rang them as soon as I got my stone chip and was able to go in within an hour of phoning. Always support local businesses. Thanks guys

Chrissie Nicholson
owner/operator of A2B Shuttle
Excellent service. Speedy by name and speedy in practice; phoned them at 4.00pm for a Holden Trax side window, they sourced it overnight and arrived in my driveway at 9.30am next morning. Andrew was very professional, cleaned out all the old glass and fitted the new window and was gone within 45 minutes. That's speedy service. Would recommend 100%.

Dave Clarke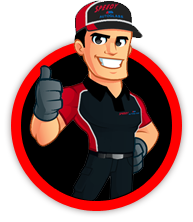 Speedy Autoglass Provide a Lifetime guarantee Glass repairs.

Disclaimer: Speedy Autoglass® is a registered trademarked in Australia. Permission to copy or duplicate the registered trademark, brand and/or images must not be undertaken without the written consent of SPEEDY Autoglass® (Aust) Pty Ltd. SPEEDY Autoglass franchise system and/or this website is not to be duplicated or copied as the franchise system is protected according to legislation.  All information contained in this website will be kept private and confidential