SPEEDY AUTOGLASS® Door Glass Replacement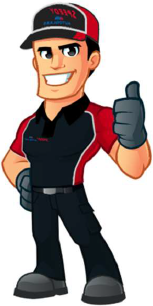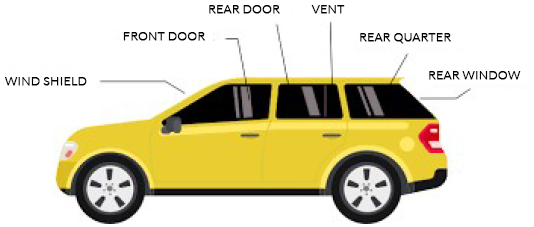 The above diagram details the specific window definition to enable us to provide a quotation for the specific glass that is damaged.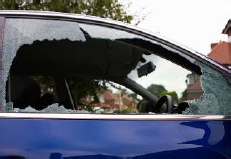 SPEEDY Autoglass® replace side door glass windows and in around 60 minutes and have you on the road in no time.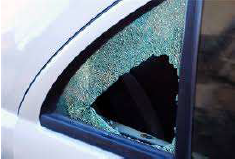 SPEEDY Autoglass® replace Quarter vent glass, Opera windows, Rear windows, Cargo Glass, Rear Door windows with or without ncapsulated moulds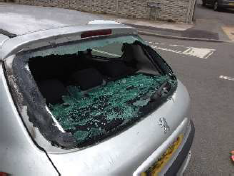 SPEEDY Autoglass® replace rear Hatch and tailgate glass with either and vacuum any shattered glass from the Motor Vehicle boot and interior area.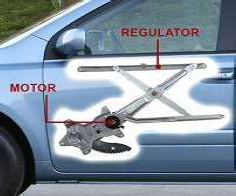 SPEEDY Autoglass® can replace the side door motor and regulator inside the Door panel and replace the Door glass (If required).
Speedy Autoglass® can replace the Window Tint Film on the door glass in either 35% (darkest legal film) 20% or 5% for commercial or emergency vehicles or with exemptions.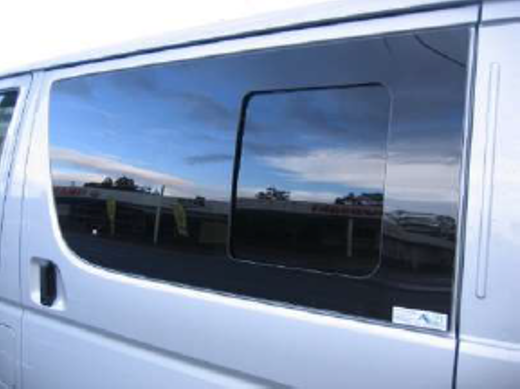 Speedy Autoglass® specialise in custom or specialised Sliding door windows in Vans, commercial vehicles and camper vans.
SPEEDY Autoglass® provide a FREE inspection and FREE Quote to have your car glass or regulator repaired, replaced and tinted.
If your vehicle has been maliciously damaged or vandalised,

SPEEDY Autoglass® can help get you on the road in no time, by having a Team of Speedy technicians work on your vehicle at the same time.

SPEEDY AUTOGLASS® can help you lodge a Glass claim to cover the replacement of Window tint, regulator and Glass replacement if your claiming on your Motor Vehicle Car Insurance Policy.

If not insured – call us anyway. Speedy Autoglass® may be able to temporarily cover the windows or store the vehicle and have varying payment options and I am sure we can have a solution that will suit every budget and situation.
For emergency glass replacement requirements call us
24/7 – SPEEDY® EMERGENCY SERVICE HOTLINE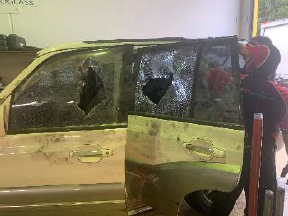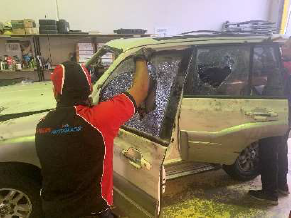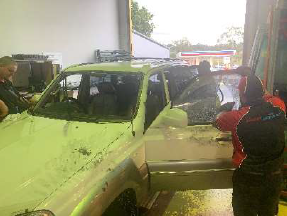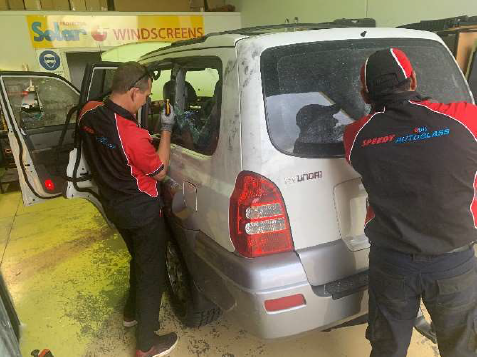 All Repairs and Replacement Services with SPEEDY Autoglass® come with a LIFETIME GUARANTEE on workmanship and Manufactures Guarantee on Parts replaced.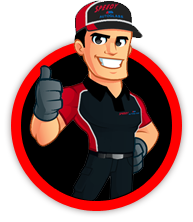 Speedy Autoglass Provide a Lifetime guarantee Glass repairs.

Disclaimer: Speedy Autoglass® is a registered trademarked in Australia. Permission to copy or duplicate the registered trademark, brand and/or images must not be undertaken without the written consent of SPEEDY Autoglass® (Aust) Pty Ltd. SPEEDY Autoglass franchise system and/or this website is not to be duplicated or copied as the franchise system is protected according to legislation.  All information contained in this website will be kept private and confidential