SPEEDY AUTOGLASS-CAR CLEANING PRODUCTS & ADVICE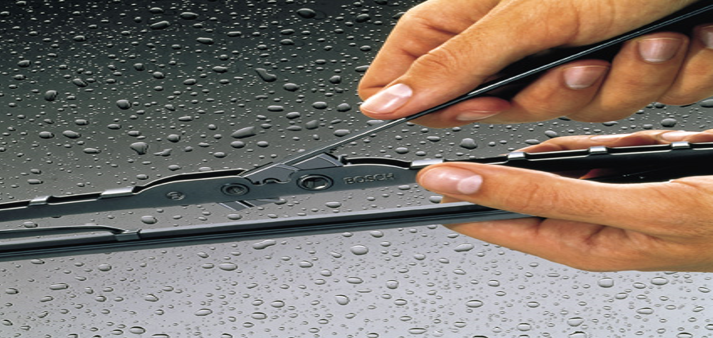 Speedy Autoglass has a range of wiper blade inserts to suit most vehicle makes and models and can advise on Manufacturers alternatives.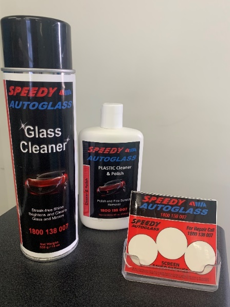 Speedy Autoglass® has Industrial Strength Glass Cleaner which removes grime and keeps your windscreen looking clean and shiny like new.
We also have a Plastic Polish suitable to protect and shine the plastic surfaces on your motor vehicle.
SPEEDY Autoglass® have FREE Windscreen Saver Patches.
Ask us for Free advice on all your vehicle cleaning requirements or for a free saver patch to keep in your Glove Box.
How do I clean my windscreen?
Simply apply SPEEDY Autoglass® glass cleaner to the glass and wipe off with a cotton cloth or rag and follow the directions on the product label.
If using any other regular glass cleaning spray, make sure to follow the instructions on the label and I suggest you maintain using a cotton cloth or rag to polish the surface of the glass.
Do no use rough scourers on your windscreen to remove bugs as they can scratch the glass.
Speedy Autoglass® do not recommend using newspaper or paper towel to clean your car glass but suggest using a cotton rag or cloth.
Speedy Autoglass® do not recommend using harsh chemicals on the windscreen like Methylated spirits as they can be harmful if inhaled.
How do I replace my Wiper Blades?
Simply call SPEEDY Autoglass® and they can measure and replace your wiper blade inserts in under 15 minutes.
If Genuine Wiper Blades are required, they can be ordered in from the Vehicle Manufacturer and fitted to your vehicle in under 30 minutes.
If replacing the Wiper Blades, yourself follow the instructions on the Product label to ensure correct installation so as to avoid the wiper blade coming loose and damaging the glass whilst in use.
Make sure the clip or fitting holding the wiper blade is inserted in the lower edge of the wiper arm this is usually the Left side of the wiper blade.
If you're having any wiper blade issues, please call SPEEDY Autoglass® on
How do I remove a scratch from the windscreen?
Simply call Speedy Autoglass® to assess and Polish the scratch from your windscreen as all household scourers will damage the glass further.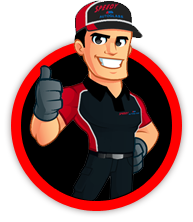 Speedy Autoglass Provide a Lifetime guarantee Glass repairs.

Disclaimer: Speedy Autoglass® is a registered trademarked in Australia. Permission to copy or duplicate the registered trademark, brand and/or images must not be undertaken without the written consent of SPEEDY Autoglass® (Aust) Pty Ltd. SPEEDY Autoglass franchise system and/or this website is not to be duplicated or copied as the franchise system is protected according to legislation.  All information contained in this website will be kept private and confidential